Even though the major innovations are nowadays more in services like streaming and in applications that use artificial intelligence, in social networks, in micromobility of scooters and autonomous driving, here are a few new devices released in 2019 that in my opinion represent a milestone for their own categories.
Xiaomi Mi Note 10
Somewhere they call it Mi Cc9 Pro, here is the Mi Note 10. It is the first and only to date smartphone with a photographic sensor of 108 megapixels, in addition to four others with 20, 12, 5 and 2. The weight of the images goes from 17 to 27Mb, against 3 or 4Mb of those made with a high-end phone. In practice, the photos of Mi Note 10 can be enlarged almost endlessly. It received a camera score of 121 from DXOMARK and was the top-ranked phone on the site together with the Huawei Mate 30 Pro. It also received a video score of 102, the highest score for videos.
Samsung Galaxy Fold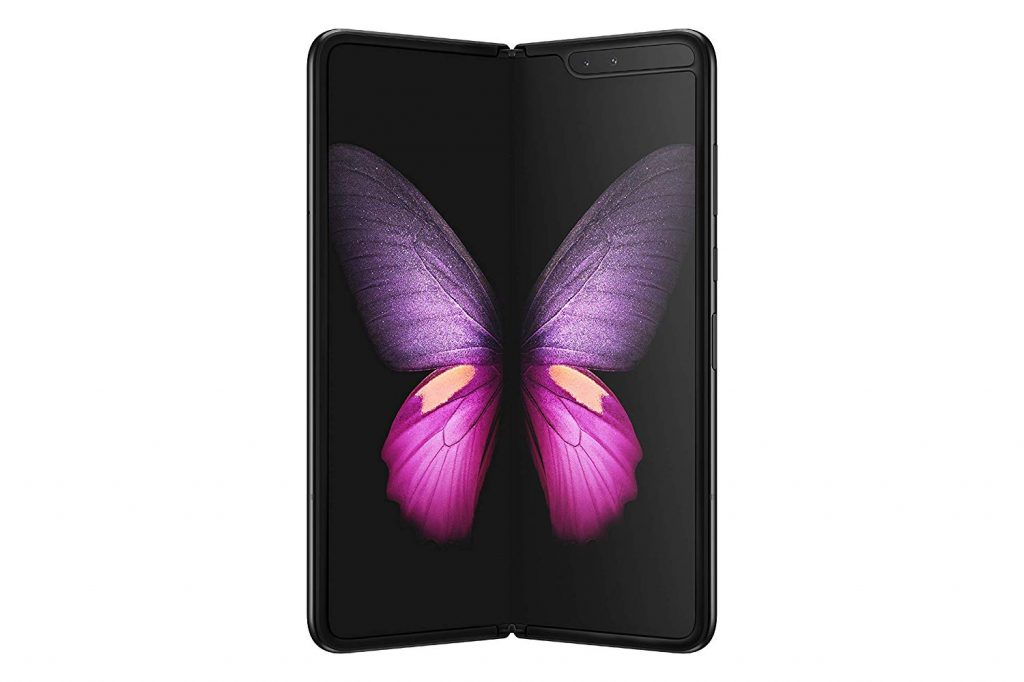 The first smartphone with a folding screen to hit the market. Top features, beautiful camera, excellent battery life and high quality 7 inch display even if the central fold remains visible when open.
Some of the technical specifications are:
Main Display: 7.3″ QXGA+ Dynamic AMOLED Display (4.2:3) Infinity Flex Display (2152×1536) 362ppi
Cover Display: 4.6″ HD+ Super AMOLED Display (21:9) 720×1680 399ppi
Battery: 4380mAh (typical) dual battery, Fast Charging compatible via power cord and wireless
Rear Camera: 16MP Ultra Wide Camera FOV: 123˚ F2.2, Super Speed Dual Pixel AF : 1.4μm FOV: 77˚ Dual Aperture: F1.5 mode/F2.4 mode 3 12MP Telephoto Camera PDAF, OIS Pixel size: 1.0μm FOV: 45˚ F2.4
The durability is an unknown factor, the price is a bit overwhelming.
Lg Signature Oled 65R9PLA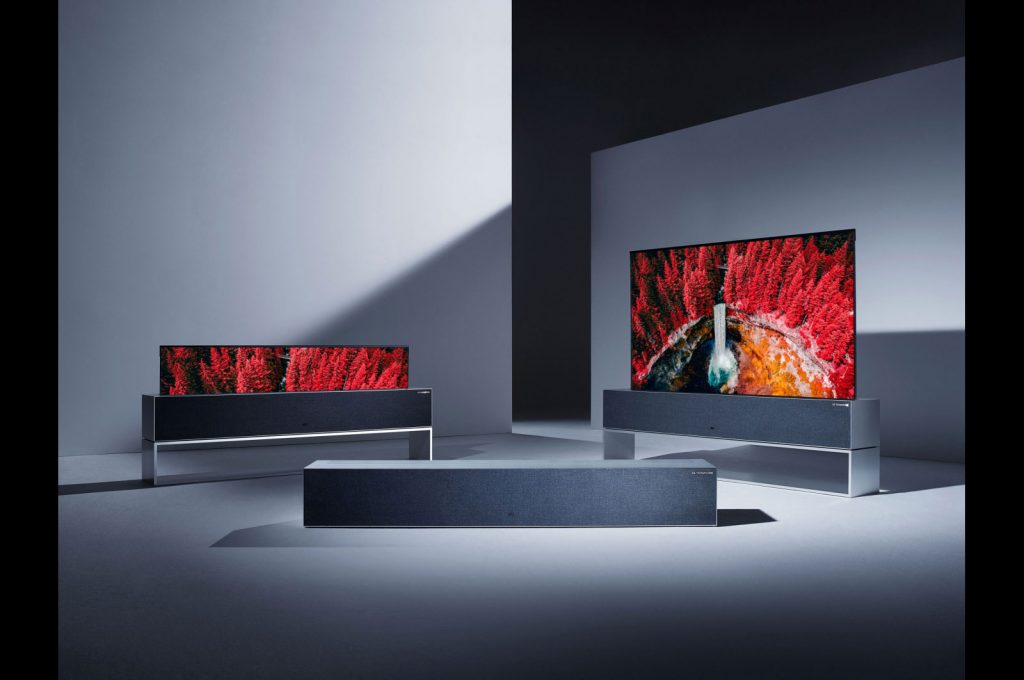 If 2018 was the year of the first 8K TVs, a Samsung, 2019 was that of rollable TVs. The unique product of this kind is a 65 inch OLED 4K of Lg. It can simply disappear when needed, leaving the wall behind it free. Instead of a black monolith, when the TV is turned off it is simply not visible. Thanks to LG ThinQ, you can activate the movement of the TV with your voice. Thanks to AI, the LG TV is the smartest TV in the world, with Google Assistant and Amazon Alexa. Stellar price and release by the end of the year uncertain.
Amazon Echo Studio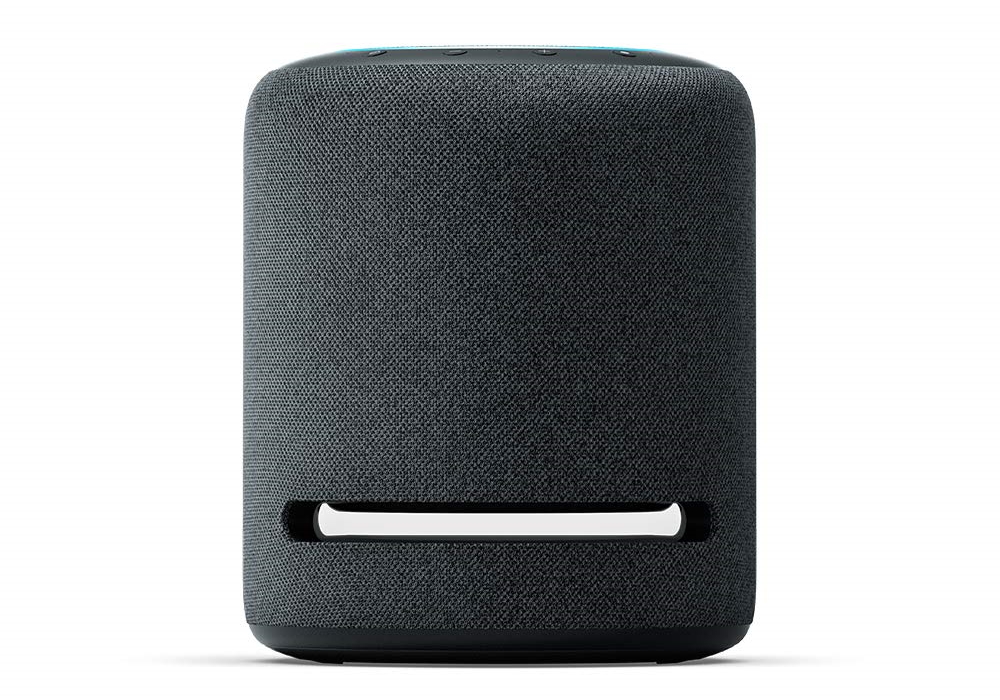 Amazon's latest smart speaker, the first to offer three-dimensional sound using the reverberation of the room. It adapts to any room. It automatically senses the acoustics of the available space, fine-tuning playback for optimal sound. It offers immersive sound with its 5 speakers that produce powerful bass, dynamic midrange, and crisp highs and Dolby Atmos technology. It is Alexa. Ask her to play music, read the news, and answer questions or to control Zigbee-compatible devices to take advantage of the built-in smart home hub. The result is of great effect even though the sound quality, beyond the spatiality, does not reach that of other similar devices. But be sure that this is a road that everyone will now imitate.
Wyze Sense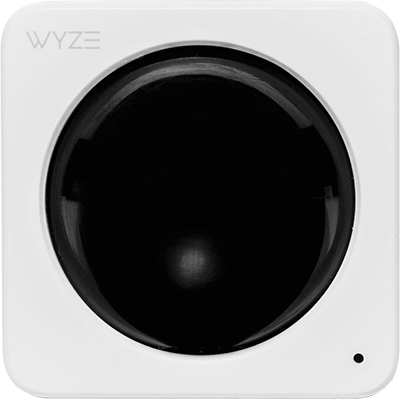 The Wyze of Seattle is making itself known with its high-performance, low-priced, smart home security appliances. The latest addition is the Sense, one of the smallest motion sensors on the market. It is a wireless device and has a battery life of one year. A micro camera with a micro price as well, also a record.
Oculus Quest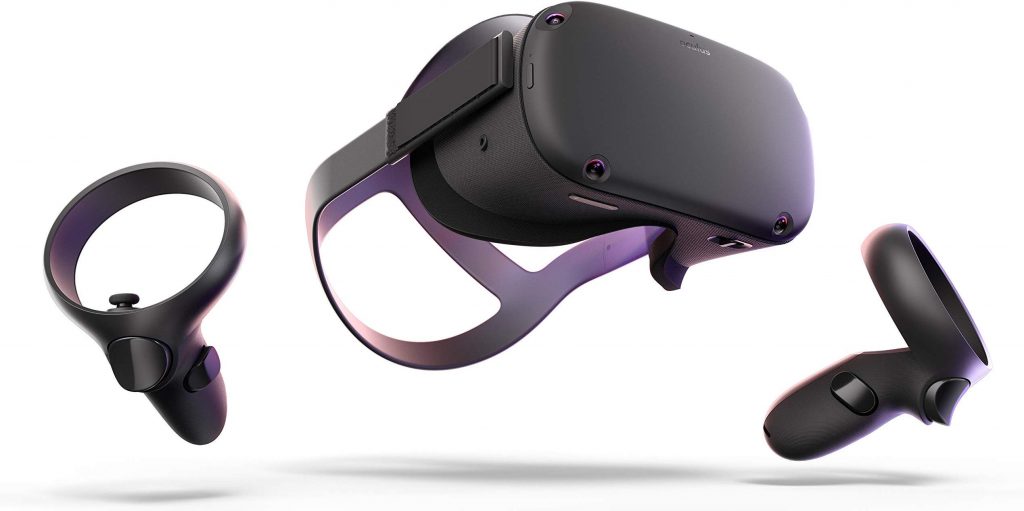 The first high-level virtual reality viewer that does not need a PC or console to work and it comes at a relatively affordable price. Thanks to its app store, it offers a wide range of games and software to transform your living room into a playground made of pixels. Difficult enough to make virtual reality a mass phenomenon, but at least it's a step forward.
Some features include:
All-in-one VR: No PC. No wires. No limits. Oculus Quest is an all-in-one gaming system built for virtual reality. Now you can play almost anywhere with just a VR headset and controllers.
Oculus Touch Controllers: Arm yourself with the award-winning Oculus Touch controllers. Your slashes, throws and grabs appear in VR with intuitive, realistic precision, transporting your hands and gestures right into the game
Easy set up: The world is your arcade. Set up is easy whether you're at home or someplace new. Oculus Quest works with your environment, so you can play standing or sitting in spaces big or small.
Incredible VR Games: Stop watching games and step into them. Whether you're dodging spells or slashing through enemy hordes, you've never been this close to the action.
Guardian Helps Keep You Safe: Explore the universe without tripping over the coffee table. The Oculus Guardian system is designed to help you avoid nearby objects while you're in-game.
And if you purchase an Oculus Quest headset between 11/21/2019 and 01/31/2020 (limited time only), you receive all 3 Episodes of Vader Immortal: A Star Wars VR Series and Lightsaber Dojos. Oculus Quest must be activated within 30 days of purchase to redeem offer.
Withings Move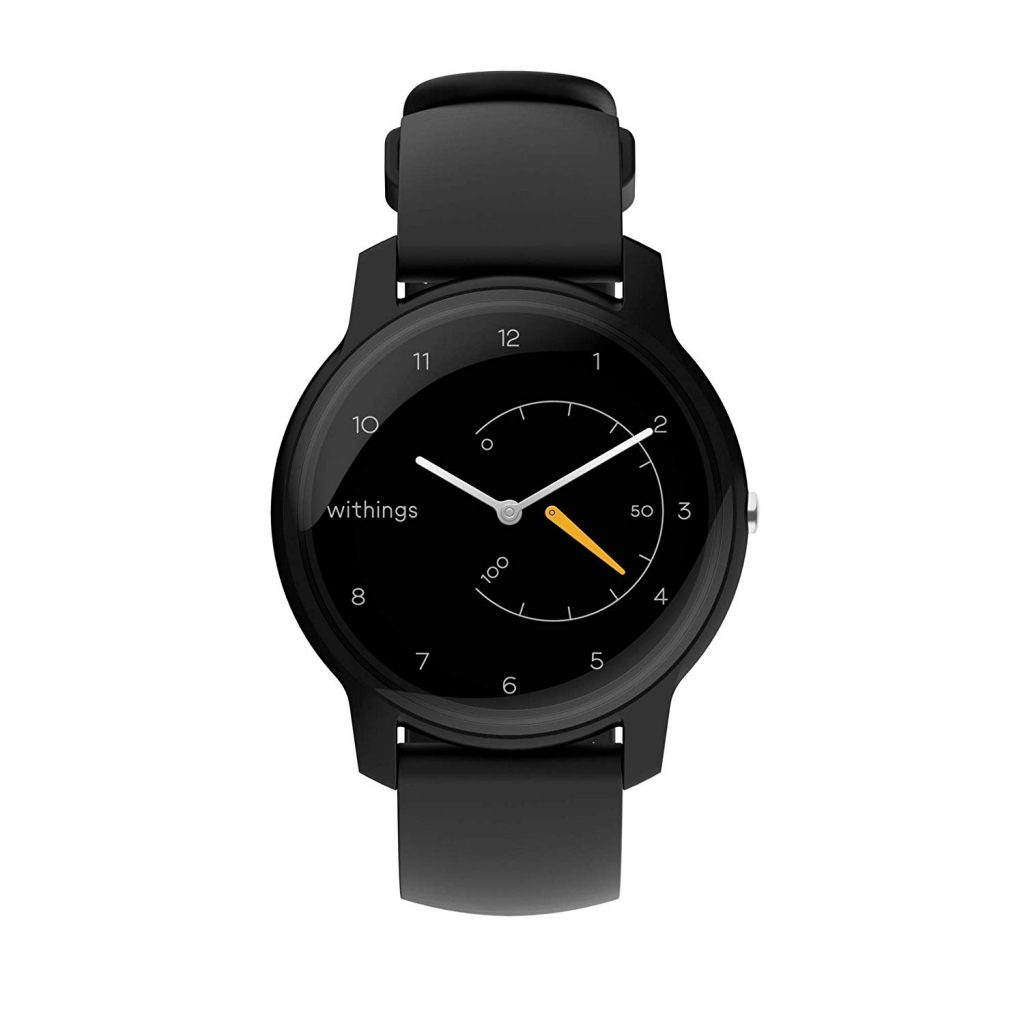 Integrated GPS, sleep tracking and physical activity control, altimeter, water resistant to 50 meters. In short, yet another smartwatch. This however has a record battery that lasts 18 months. It is the work of a Parisian startup, despite the Anglo-Saxon name.
It offers:
Automatic Synchronisation – Visualize trends and data on your smartphone with the free Health Mate app (iOS and Android).
24/7 Seamless Tracking – Automatic walk, run, swim, bike and 10+ activities recognized. Plus calories burned and distance.
Sleep Tracking – Wake to a Sleep Score based on light and deep sleep cycles, interruptions, depth and regularity. Smart Wake-Up with a silent alarm.
Connected GPS – Launch a workout via the side button and after your session gets a route map in Health Mate app with distance, elevation and pace.
Huawei Mate 20 X 5G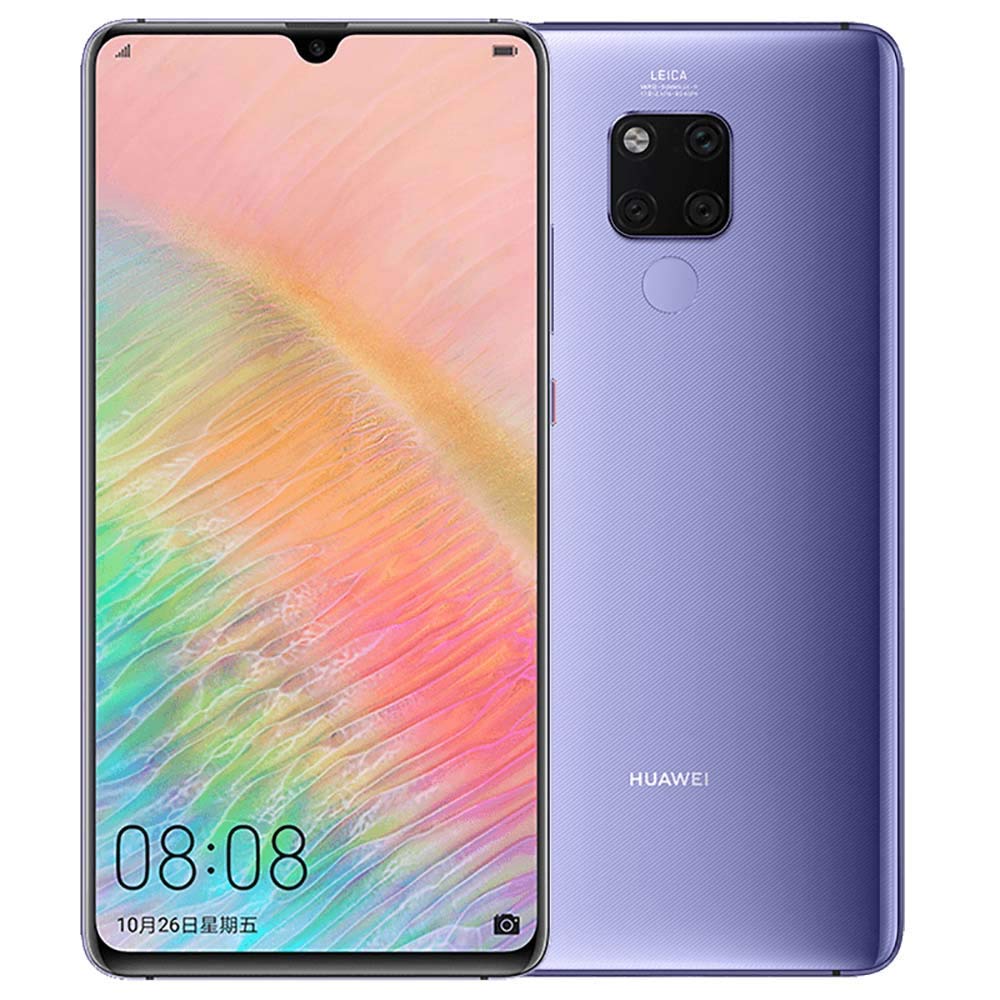 It was the first phone compatible with fifth generation networks (5G). Networks that, in practice, for now offer significantly better performance than 4G, but are certainly not revolutionary as promised. But in the future things should change, as 5G rolls out more fully in the coming years, driving development of complex apps to solve problems and increase growth across various industries.
It comes with a metal frame and glass backing, and a patterned "Hyper Optical" finish with various color options, designed to improve grip and reduce susceptibility to fingerprint smudging. 7.2 inches, OLED , FHD+ 1080 x 2244 pixels, 16.7 million colours. Triple Leica Primary Cameras: 40 MP (Wide Angle Lens, f/1.8 aperture) + 20 MP (Ultra Wide Angle Lens, f/2.2 aperture) + 8 MP (Telephoto, f/2.4 aperture), supports AIS (Huawei AI Image Stabilization) | Front Camera : 24 MP, f/2.0 aperture, supports fixed focal length.
Google Stadia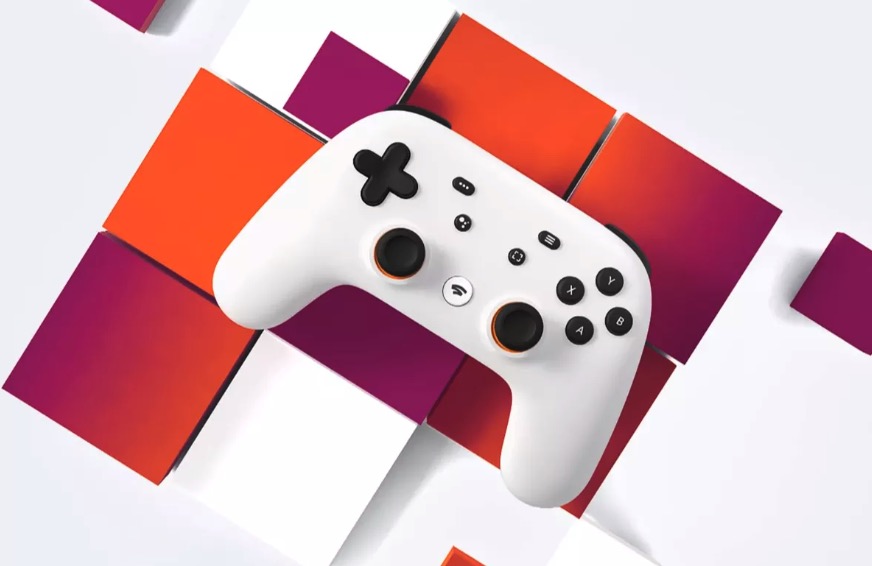 A joypad and a smartphone screen, PC or smart TV, that's all you need to access the Google virtual console and the cloud gaming service operated by Google. It is not the only streaming service dedicated to video games, but it is the most important attempt of this kind made to date with up to 4K resolution at 60 frames per second with support for high-dynamic-range. The service is integrated with YouTube.
Many the promises made at the presentation, as well as the limits to the proof of facts. Stadia was publicly released on November 19, 2019 in selected countries and received a mixed reception from reviewers. The service competes with Sony's PlayStation Now service, Nvidia's GeForce Now, and Microsoft's Project xCloud. For now it can be purchased only in the Stadia Premiere Edition formula, with joypad, Chromcast Ultra and a three-month subscription.
Facebook Portal +
The first 15-inch smart screen equipped with Amazon's virtual assistant, Alexa, and with a camera that automatically follows the interlocutor. Designed for video calls through WhatsApp and Messenger, it is Facebook's attempt to enter the world of hardware and the field of smart homes. The attempt is good, but privacy concerns and increasingly alarming issues affecting Facebook may undermine its success.