Lately, home security has become much more affordable thanks to smart devices. The new generation of smart Wi-Fi cameras has much more affordable prices than in the past and a few tens of dollars are usually enough to buy a model of very good overall quality and mount it at home by yourself. Being smart, they can be remotely controlled, they allow you to see the footage even if you are far from home and it is even possible to talk to people in the house.
Wi-Fi cameras improve home security and warn in real-time if they notice any suspicious movements: an excellent deterrent for criminals. Even among the Wi-Fi cameras, you can find different categories with different functionalities and prices, and choosing the model that best suits your requirements certainly needs some research.
In our short buying guide, we have shortlisted five. We included both indoor and outdoor cameras. The latter are specially designed to protect the exterior of the home. They are particular Wi-Fi cameras because they must also be waterproof and resistant to atmospheric agents.
TP-Link Tapo C200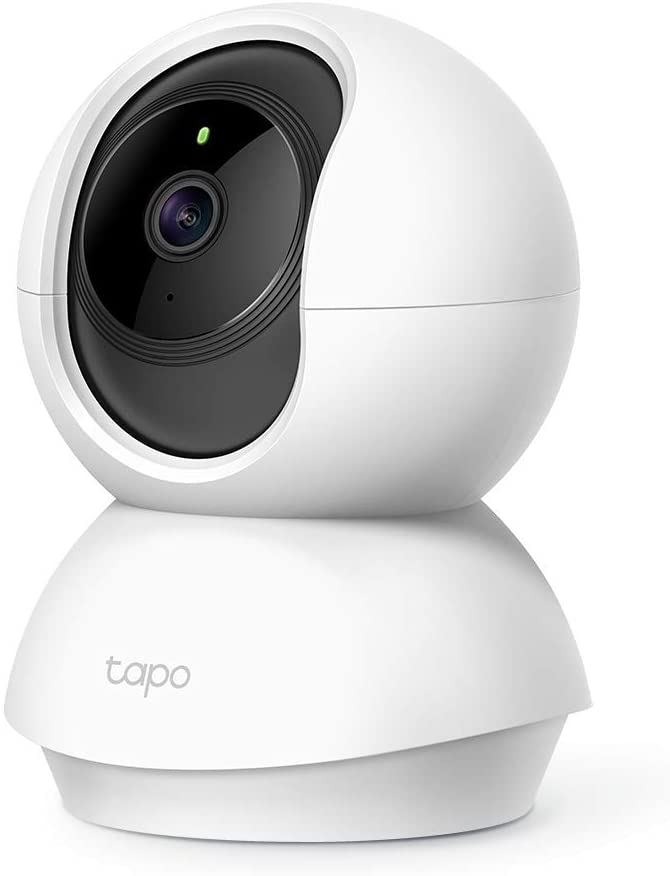 The TP-Link Tapo C200 is the ideal Wi-Fi camera for all those who want to start improving the security of their home. It has an affordable price and very interesting features. The video footage is in FullHD (high resolution) and offers crisp and clear images in any situation. When it gets dark there is also night vision up to 8 meters away. Thanks to the integrated motor it can rotate on itself up to 360 degrees and can also move vertically up to 114 degrees, guaranteeing practically complete coverage of the room.
In the event that the camera notices some suspicious movement, you are immediately notified via a notification on your smartphone. There is also an acoustic and light alarm that is activated to discourage any intruders. Being a smart video camera, there is no lack of smartphone applications thanks to which you can check what is happening at home at any time and also talk to family members thanks to the two-way audio. Also compatible with Alexa and Google Assistant voice assistants. To save the footage there is a slot where you can insert a microSD card of up to 128GB.
Xiaomi Mi Outdoor Camera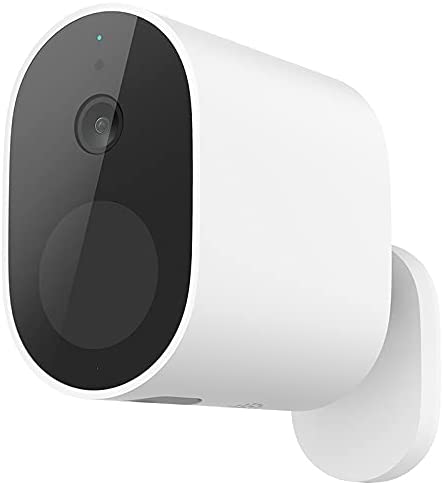 The Xiaomi Mi Wireless Outdoor camera is an excellent deterrent for all possible intruders. This camera is also designed for outdoor use and is able to withstand atmospheric agents (water, storms, hail, snow). In the package, you can also find an internal receiver with which to manage up to four cameras at the same time, so as not to have any blind spots in the house. Like most smart cameras, it has a sensor that shoots in high resolution and guarantees good quality footage even at night. The viewing angle is 130 degrees and can cover a very large area. WDR technology, on the other hand, allows the camera to capture images even in the backlight.
Among the special functions of the camera, we find the PIR sensor that perceives changes in temperature and movements of objects and sends an alarm notification to the smartphone. The battery life is about 90 days. The camera has a screw structure which makes it difficult to steal and in the event of attempted theft, it alerts you immediately.
Blink Outdoor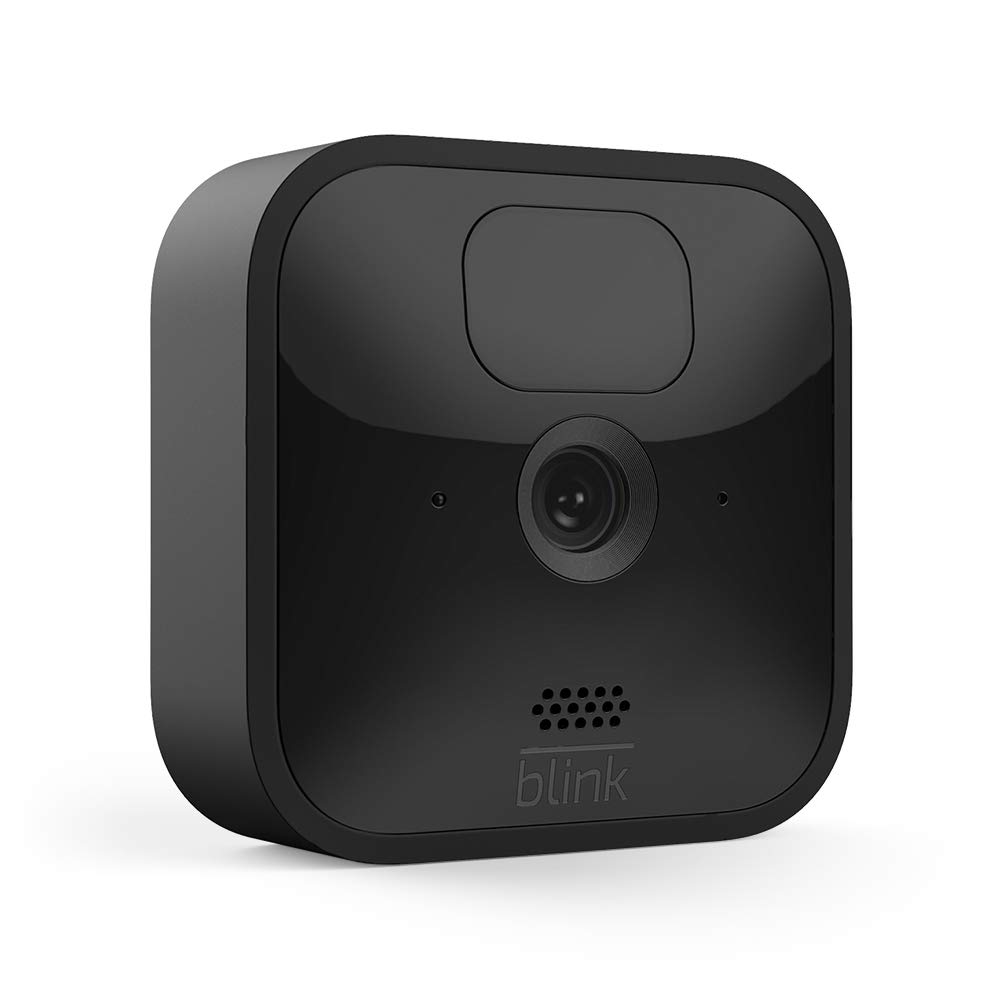 One of the best outdoor cameras in terms of value for money is the Blink Outdoor, made directly by a company owned by Amazon. The security camera has a sensor that shoots in high resolution and infrared night vision. It is very easy to assemble and does not need electricity, because it works with two simple AA batteries that ensure the autonomy of up to two years.
Whenever something abnormal or a suspicious movement is detected, you are notified immediately via an alert on your smartphone. On the app, it is also possible to remotely control and listen to what is happening nearby via the Live View function. Being an Amazon device, it is compatible with Alexa and Echo smart speakers. The videos can be saved both on the cloud if you have a subscription, and locally using the Sync Module 2, an external accessory that can also be purchased on Amazon.
YI Home Camera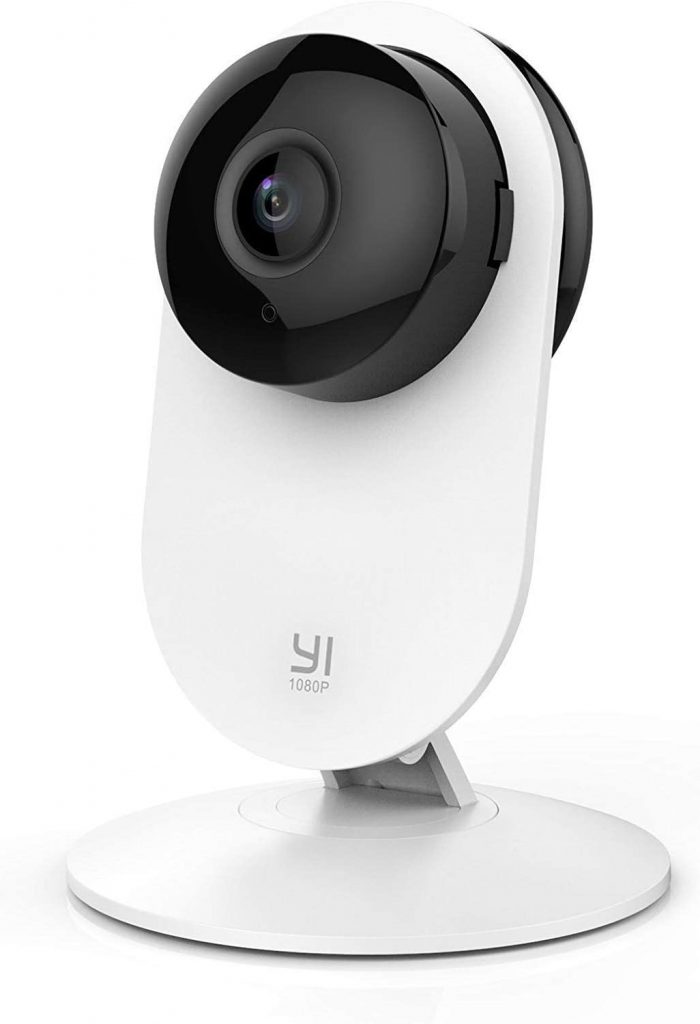 Some Wi-Fi cameras, in addition to the security function, also have other useful features. One of these is the Yi Home 1080p which can also be used as a baby monitor. In fact, it is able to detect the crying of a newborn and immediately send a notification to alert parents. The low-cost video camera has a high-resolution sensor (1080p) and can record round the clock. Night vision is also available.
Artificial intelligence is able to detect any human movement and thus it won't send alarm notifications for the movement of plants, insects, or animals. This way you don't have to worry about false alarms. Through the smartphone application, you can check at any moment what is happening at home and check if everything is ok. Two-way audio is also available to communicate with your family. The camera too is compatible with Alexa.
Arlo Essential Indoor
The Arlo Essential Indoor is a small-size camera, offers very high-quality images, and is certainly one of the most requested cameras on the market in this range of prices. It is definitely a top-of-the-range model with advanced privacy features. The Wi-Fi camera offers high-definition (1080p) footage and constantly monitors what is happening in the house and in the room where it is located. Thanks to the help of artificial intelligence, it is also able to detect the type of movement and not send false alarm notifications. Also present is the night vision, very useful when it gets dark.
The Arlo Essential Indoor camera also winks at privacy and we find a shield that is activated to protect your private moments. Setting up the camera is very simple: just connect it to the power socket and then set up the Wi-Fi network and you're done. Being a smart camera, it can be managed remotely via the application and it supports Alexa, Google Assistant, and IFTTT to make it even more autonomous.